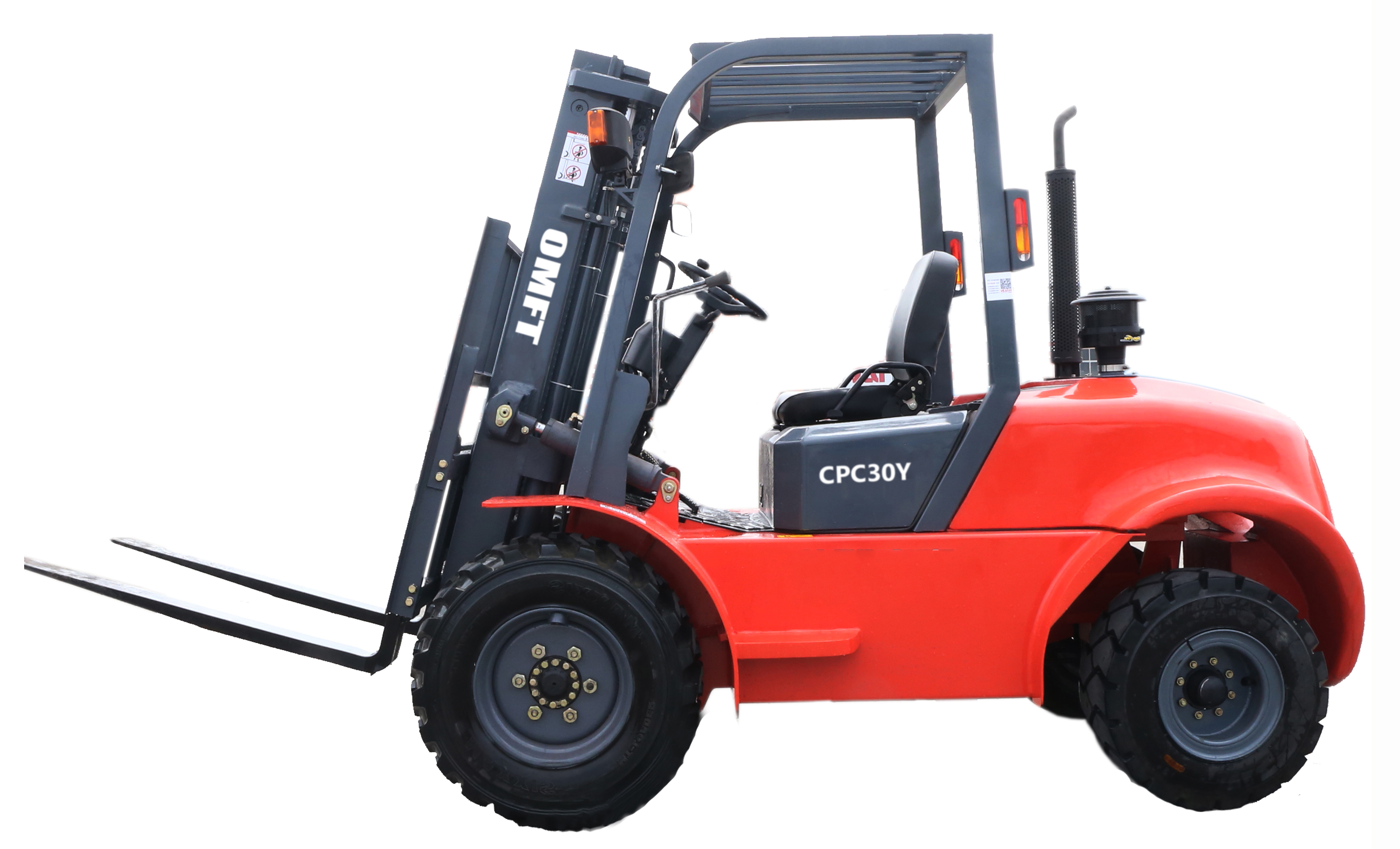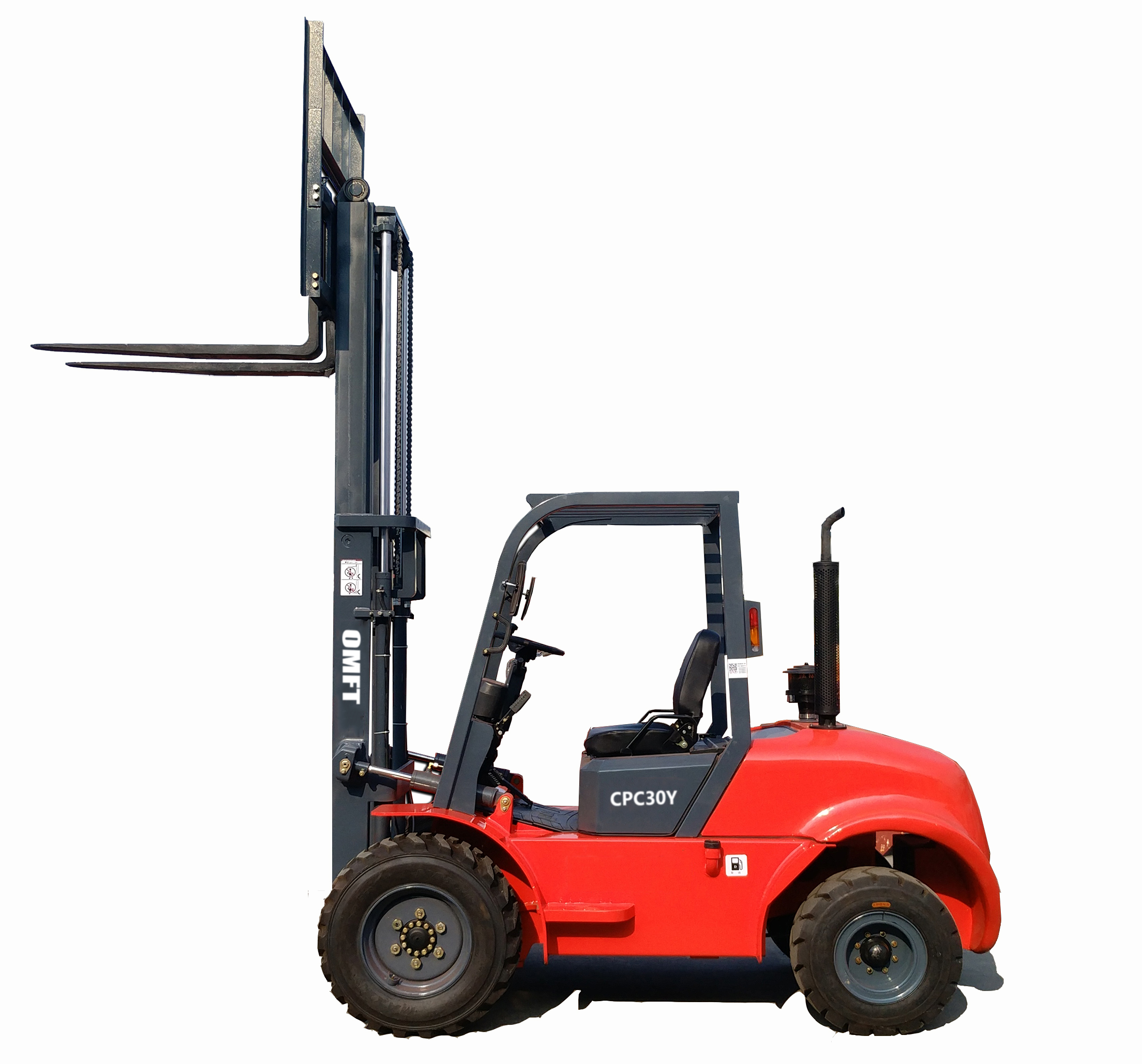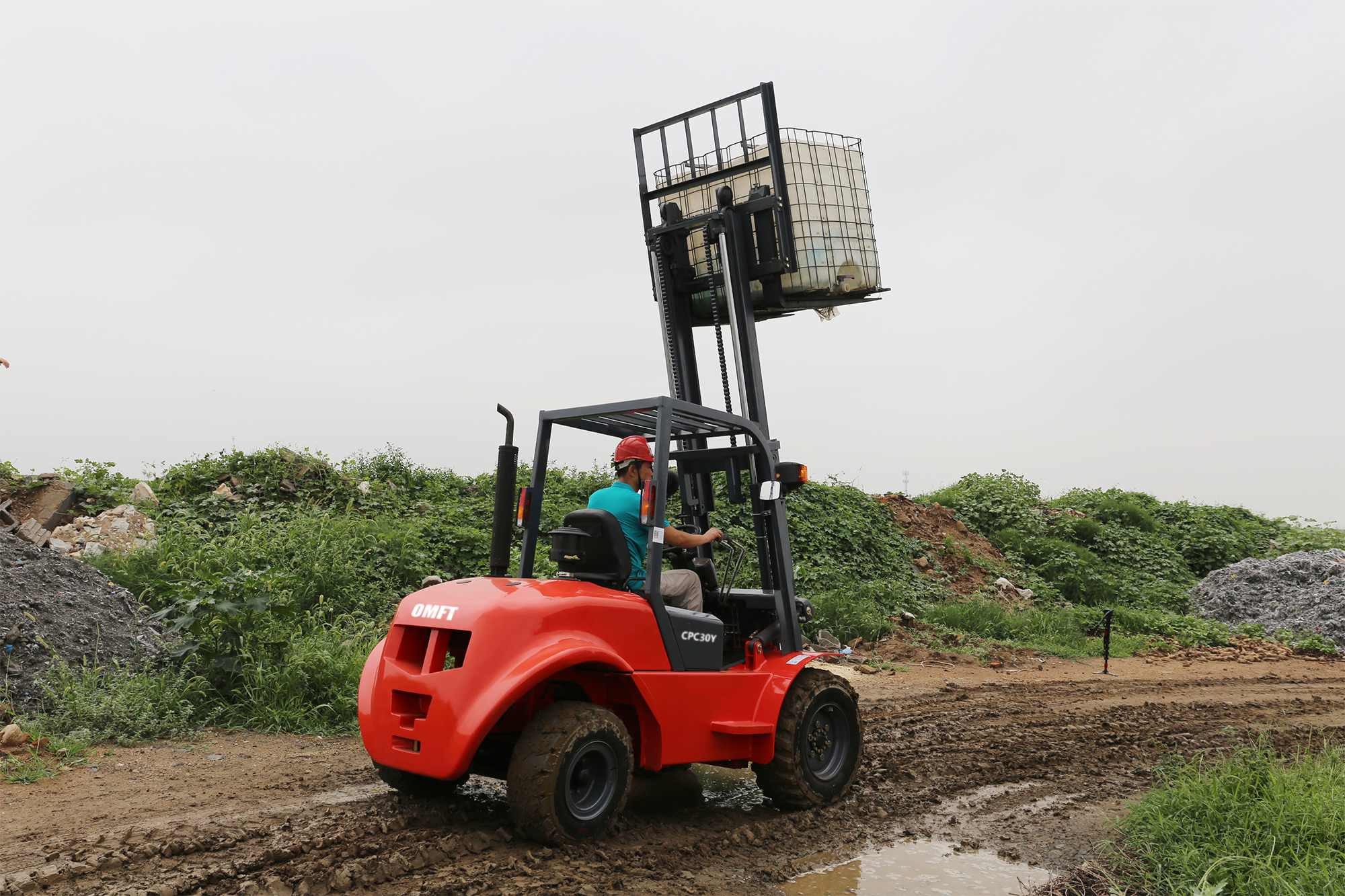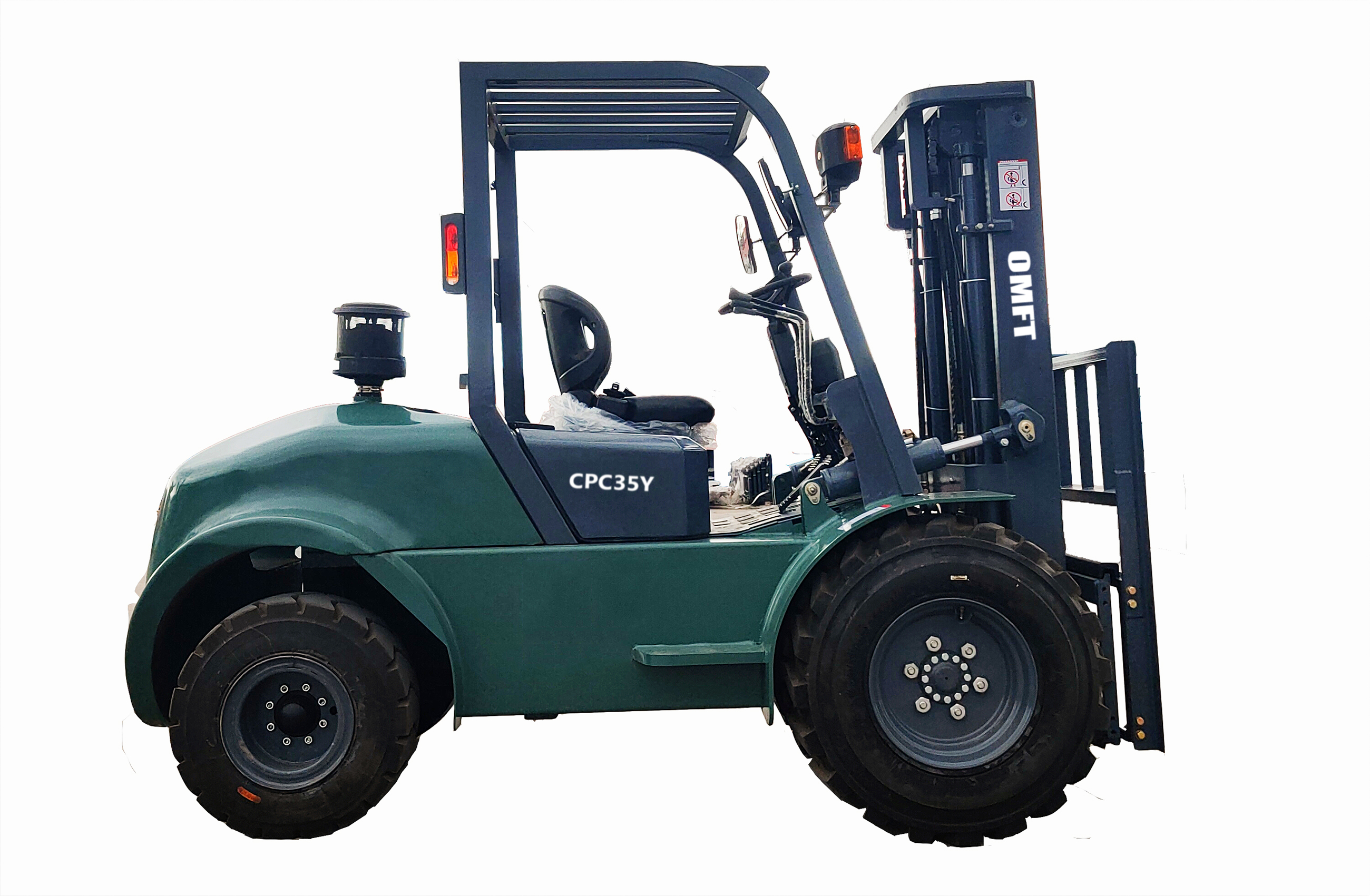 1. Engine and hydraulic systems, Yanmar 4TNE98 diesel engine for 2.5-3.5Ton Rough terrain forklift. Perkins 1104D-44T diesel engine for 4.0-5.0Ton Rough terrain forklift, Those world famous engines have advanced technology and stable performance;

2. Transmission with differential lock, professional antiskid transmission, high-efficient function for rough terrain, this function is auto type, don't need control by driver;

3. Various type of mast and carriage, we can manufacture different kinds of wide-view mast and carriage for related cargos, duplex mast from 3m to 5m, triplex FFL mast from 4.5m to 6.5m, normal or super long carriage according to customer's requirements;

4. Floating system, in order to reduce the operator's fatigue, OMFT engineers redesign the floating cabin system, it reduces the vibration and the operator is comfortable when the forklift drive over rough terrain;

5. OPS&Suspension seat(option), for the productive comfort, we offer suspension seat with safety belt and adjustable steering wheel options that can be adjust for different operator or tasks. OPS seat will make the forklift stop to drive when operator leave forklift;

6. Durable and high quality tires, durable tires with big diameter, deep pattern and wide section provides excellent rough terrain performance.